These are weeks of construction and big changes in Malaika.
After several months of planning and research, construction has begun on the candle workshop, separate from Malaika's main facility.
The idea to start with a workshop was born in late 2017 a small handmade candle production to diversify Malaika's income and start a form of local funding based on productivity and not on donations from abroad. The goal is to generate a small additional income to help fund our family home's needs while contributing to the local economy.
After only one year, requests for candles from local restaurants and resorts have doubled, and sales continue to grow. Therefore, the board of directors decided to create an extension project and seek donations to support some of the building costs: discussions with possible donors are ongoing at this time.
In order to build more quickly, we have chosen to compose the structure with two shipping containers generously donated by Messina Lines and join them by a common roof.
The windows will be created in the coming weeks, and the cooling system will be set up and installed.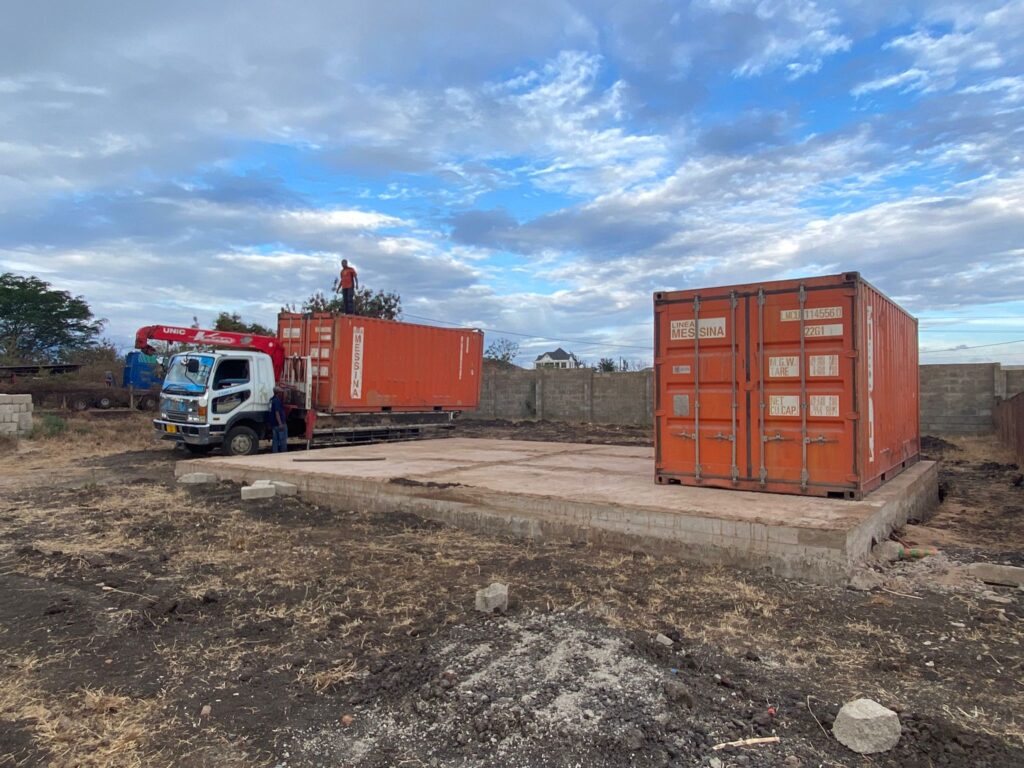 We hope to give you news soon about the commissioning of the new small facility, which in our wishes, will give great momentum to the initiative to support Malaika!