This social report, the first in our history,
is both a point of arrival and a starting point.
It stands as a milestone, allowing us to succinctly and comprehensively outline the accomplishments achieved through the unwavering support of our dedicated benefactors throughout the years. This act of transparency is not only a token of gratitude, but also a testament to our commitment to accountability.
It serves as a starting point because we recognize the vital importance of ongoing financial support, and it is incumbent upon us to present ourselves to a broader audience of stakeholders, providing them with the necessary evidence of our transparency and earnestness.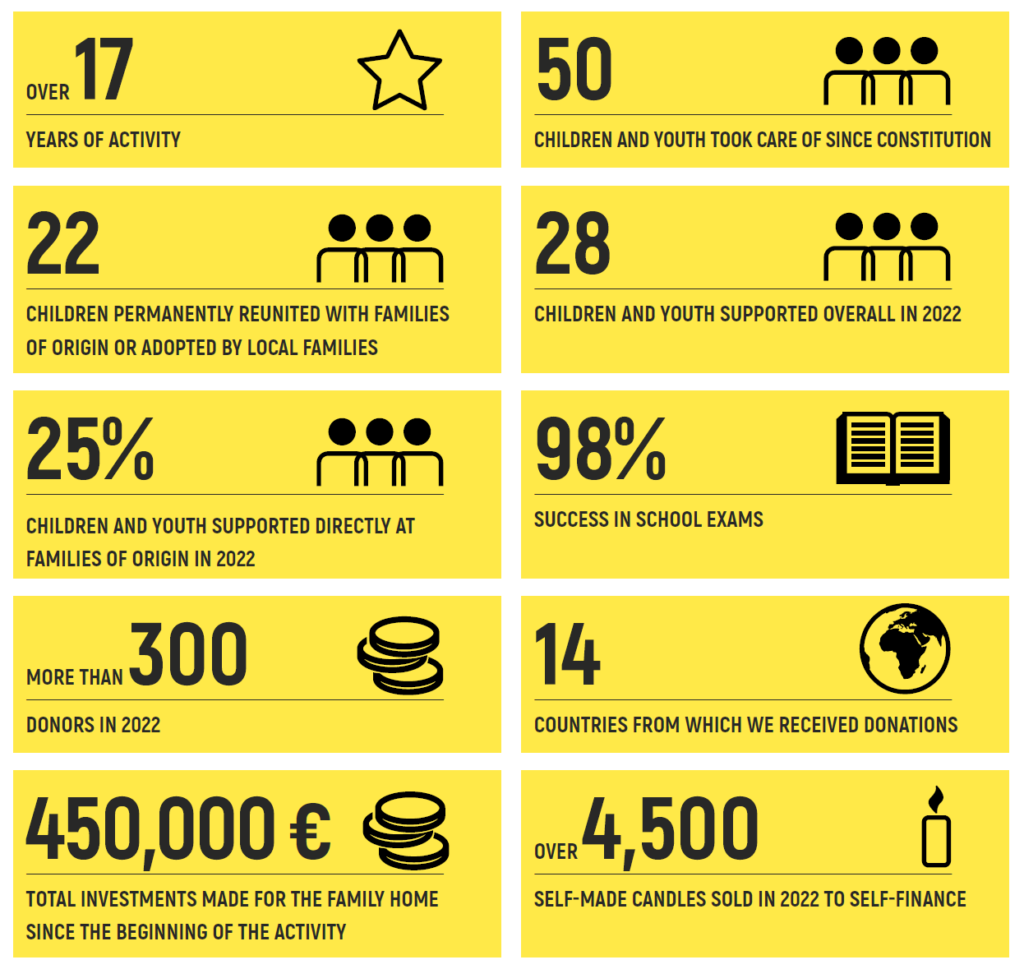 How we employed donations
Fill out the form to download
Malaika Annual report 2022